Bonsai Group is a company formed to offer the very best of services and products in the Cyprus market devoted in ultimate style. Bonsai Group is the evolution of many different companies, all related to luxury, put together under one roof. 
Our name is here to remind that quality matters and that you get what you pay for. Concepts such as unique, elegance, exclusive, lifestyle, status and luxury define who we are in everything we breathe.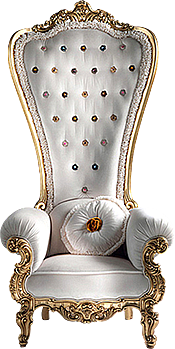 Custom Made Luxury Furniture
High quality and divine luxury is the motto in our range of exclusive furniture. A perfect balance of beauty and quality in create personal and intimate spaces. Designs with noble materials, rich solid woods and artistic finishes forming a supreme ballet of senses. We specialize in designing exclusive and unique environments keeping up to the high level of expectation of our clients. Our furniture is for the most demanding, high social status clients that seek for top quality, prestige, elegance, high aesthetics and customization.
Diamonds have been a symbol of romance, luxury and commitment for over a century and even during economic slumps, diamonds continue to be mined, sold and bought all over the world. The rare, the legacy, the exceptional, the timeless, the pure is out business and we know exactly how to offer it rare unspoiled to our clients. We are not jewellers and we not wish in becoming ones. We differ because we offer the precious stones alone saving thousands to our clients and because we offer the very best and the most unique diamonds or collections.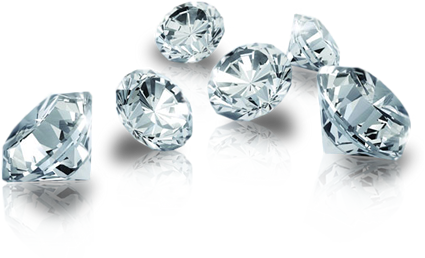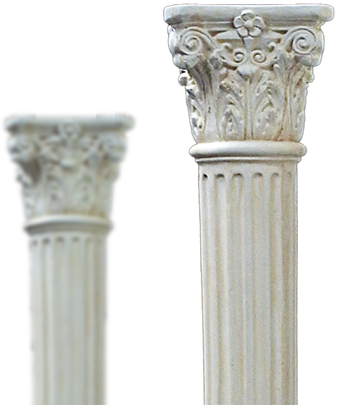 Off Market Luxury Properties
Bonsai off market luxury properties was created to fill a gap in the real estate market in Cyprus and consequently provide access to our prestigious international clientele to luxury properties to suit their unique lifestyle requirements. Driven by passion and expertise we offer our clients only the finest homes adding just a little of our personal touch.
'Off-market property' is a home or property in general that will never reach the mass market or the database of estate agents but it is either sold privately or quickly. This is happening for many reasons such as the seller might require a discreet sale or the buyer may want a quiet purchase of a property which is very typical for properties valued over 2 million so when a desirable property becomes available it will be sold to a waiting buyer before photographs and floor plans have been developed – in which case, ordinary buyers miss out. Typically estate agents will only show you properties on their books, drug you into viewings over several days / weeks, negotiate on behalf of the seller and wait for you to organize the purchase yourself. We on the other hand, will find the best properties and investments across Cyprus, show them to you on a day and time that suits you, give you independent, expert advice about the property you intend to buy, negotiate the best deal on your behalf and manage the whole purchase from initial searches to completion. And what is best is that we will not charge you thousands of commission but a fixed fee for our services.
1. Your search is managed from start to finish. As your personal representative and advisor in the Cyprus property market, we are here to answer your questions and offer you help at every stage of the search. We will give you independent, expert advice on whether a particular property is right for you; we'll identify strong points, potential risks, and whether it's a sound investment for your future. We understand that buying property is a big financial commitment; therefore it's reassuring to receive truly independent advice before proceeding – especially if you're a first time buyer, from overseas, or unfamiliar with the Cyprus property market.
 
2. You will see only the best properties. Typically, estate agents want to show you as many properties as possible, regardless of how suitable they are to you. As your personal buying agent we will preview multiple properties, then short list only the best ones for you to view and then we will proceed in making a detailed home inspection prior to suggesting you what are the best properties in the market. We will typically end up to up to 3 properties to view. We appreciate your time and don't want to waste it showing you houses that are outside of your search criteria and of course do not interest you. If a property is not good enough for us then we take for granted that it will be useless to you so we will not even bother in showing you the property.
 
3. You see off-market properties. Many of the finest properties sell before they hit the open market. We access these properties giving you the competitive advantage. If a property is not sold within the first few weeks then it generally does not worth the investment.

4. You save money. We are there to negotiate the best property on the best terms. We will not just take you to the property and then leave you manage the purchase or negotiate the price. Acting on your behalf and under your instructions we will negotiate your terms. After all it is the buyer who has the buying power not the other way around.
 
5. You can use our network of property professionals. We aim to add value to every stage of your search. Whether you need a lawyer, surveyor, architect or builder, we can connect you with the best professionals in the market.
 
6. We work for a maximum of one client at a time. This policy ensures that you get a dedicated and comprehensive service. It also secures that there will not be any clash of interest among any parts.
 
7. We are the only company in Cyprus that offers home inspection services. Before buying any home we will go through a detailed investigation of the house you intend to buy.
 
8. We sell investments to our clients. Not just any property. We personally not see any reason why any serious buyer will go ahead and buy a villa of 5 million euro when the market value of that villa is 3 million euro. Why pay so much on the profit of the developer or the seller? Any descent purchase and an excellent investment will be buying that villa of 5 million for less that the market value otherwise you are making a really bad investment.
 
If you'd like to know more about how we can help you don't hesitate to call us on 00357 99 413809 or email us with your questions as we are confident we will find exactly what you're looking for.
Why Shouldn't I Use An Estate Agent?
Because we will represent you and your interests. Not sellers or landlords. Estate agents serve the interests of the sellers but we do the opposite. We have no hidden agendas. We always have your best interest at heart, so you'll get a realistic appraisal of a property's real strengths, weaknesses and risks. What's more, whereas estate agents can only show you properties on their books, our scope is unlimited.

What Will I Pay?
We simply charge a standard engagement fee. There are no hidden costs and no irrational expenses. Please have in mind that estate agents add on the value of a property because they want to include their charges too. For example if you are looking to buy a property of 5 million euro, estate agents will charge anything from 3 to 20 % commission. With an average of 10% commission that means that the property you want to buy of 5m euro will have an additional cost of 0.5 m euro! This amount of course will be added to the selling price and you will end up paying 500 000 euro more! We personally believe that this is ridiculous and silly. In today's world and economy any buyer needs to wisely choose where to invest and spend money.

Will I Be Penalised If I Start A Search But Do Not Proceed?
Of course not. If your circumstances change during the search period, and you do not buy a property there will be no additional charges.

Will You Manage The Whole Process For Me?
Yes. We'll manage the full property search and purchase from start to finish – from initial searches until contracts are completed. You won't have to worry about anything. What is more is that we can also offer you the home inspection service.

What If I Want To Be Involved?
We're flexible. You can have as much or as little involvement as you like. For example, if you want our expertise and honest advice, but want a hands on role during the negotiations, that's fine. If you're living overseas, we're happy to look after everything for you.

How Many Properties Will Be Shortlisted?
Again this depends on you. Some clients have already started searching and know exactly what they want. If that's the case, we might only show you a couple of properties. On the other hand, if you'd like to spread your wings and sample contrasting properties in different locations, we might show you more homes. It all depends on the brief you give us.

Will You Handle Purchase Funds For Me?
Yes if you would like us to, however we advice that all funds go through the usual channels via solicitors and banks.
Exclusive Interior Design
Uniqueness, luxury, elegance, different, extraordinary, crazy, strong, simply one of a kind. You belong to the world's elite, you drive a hectic life and your very own essence can only be understood by few who can grasp your extravagant way of living. You know what you want and you know that placing really expensive marbles or high raised ceilings full with dozens of moldings will not do and this is simply not good enough for you. You travelled in every corner of the planet, you wore high-end clothes, you drive the best of the best cars and you have tasted what most humans in the planet will never will. Almost nothing tests your limits and almost nothing blows your mind. Elegance and style has a new meaning for you simply because you have been there and done that already only to conclude that ordinary is not who you are.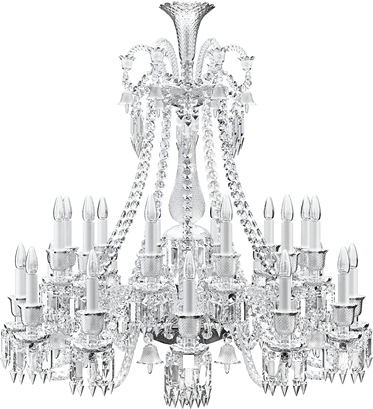 You want a state of mind that can understand your unique ways. You want a challenge. You want someone to challenge you. Well, we are here to take on that challenge. Our clients are the elite few worldwide who can dare to be themselves and do anything they like just because they can. We will create for you luxurious interior designs, harmonious colors with contrast and inspiration. We will offer you a place to live equally powerful and attractive as your soul. We will offer you interior spaces with statement. We will undertake your interior design, space planning, consultation, concept design to project management to prepare for you an amazing space finished to the highest quality, precision and perfection always accompanied with our meticulous approach and luxurious style simply because uniqueness is mandatory.